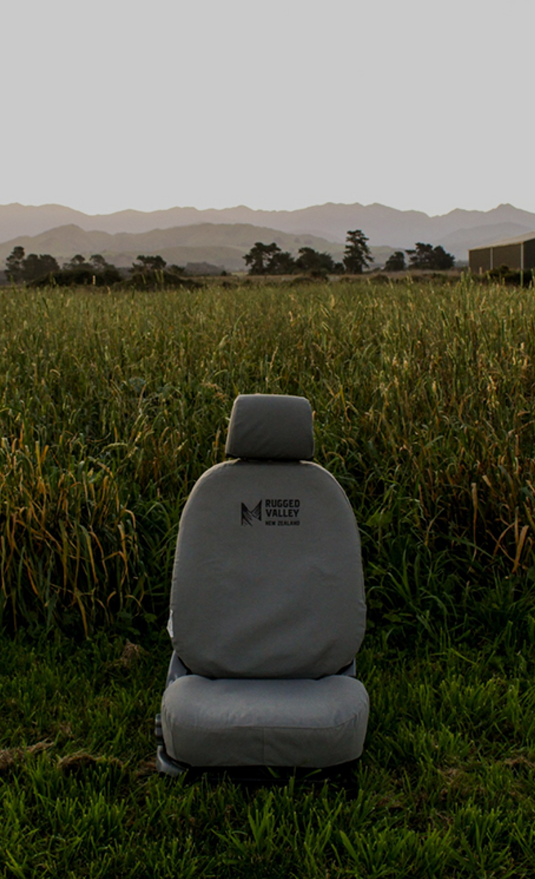 Ute Seat Covers
Tailor made, hard wearing seat covers to suit your ute. Invest in quality NZ made seat covers to increase your vehicles resale value.

• Extremely hard wearing 12oz canvas.
• Custom fitted design - no sagging or shuffling on the seats.
• 100% waterproof seat covers.
• Designed specifically for your rugged lifestyle.
• Made in New Zealand.
• 2 Year Warranty.