HOW TO CLEAN YOUR CAR SEAT COVERS
OUR GEAR IS DESIGNED FOR HARD WORKING LEGENDS AND BUILT TO LAST THE YEARS.
BUT WE GET IT, SOMETIMES YOUR CAR SEAT TAKES A THRASHING AND NEEDS A CLEAN.
FOLLOW OUR SIMPLE GUIDE ON HOW TO LOOK AFTER YOUR CANVAS SEAT COVERS.

1. Vacuum covers to remove loose dirt, dust and gravel.
2. Remove the cover from the seat.
3. Hose off any loose dirt with cold running water.
4. Put seat cover in bucket of cold/lukewarm water and leave to soak with some mild detergent for several minutes.
5. Use a gentle brush/cloth to give seat cover a light scrub. Avoid aggressive scrubbing as it can damage the waterproof coating & cause the colour to leak. 
6. If it is still dirty, leave to soak in a bucket of warm water overnight.
7. Lie flat or hang to dry before putting them back on your vehicle.
8. Your cover may fade slightly after cleaning.
9. Avoid machine washing, machine drying or ironing as this could cause shrinkage and / or discolouration / stress of the fabric.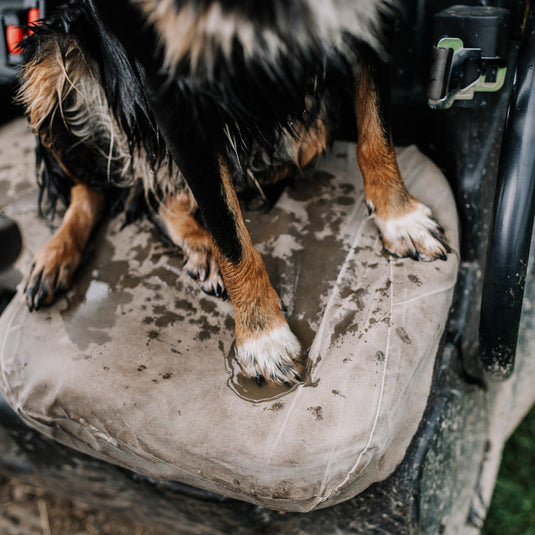 READY FOR YOUR THRASHING.
No nonsense car seat covers that are designed to handle your daily wear and tear.