Fabric types
WE ONLY WORK WITH THE MOST HIGH-QUALITY, DURABLE MATERIALS - FROM THE MOST HEAVY DUTY CANVAS TO THE STRONGEST NYLON THREAD TO THE SOFTEST COTTON DRILL.
OUR GEAR IS DESIGNED FOR HARD WORKING LEGENDS AND IS BUILT TO LAST THE YEARS.
120z Canvas
12oz canvas is an extremely durable plain-woven fabric. We chose to manufacture our seat covers from canvas because it is well renowned for its durability. This heavy-duty fabric is made from a blend of polyester and cotton.
Polyester is designed to provide extra strength and durability. Whilst the cotton is a natural, breathable fibre that prevents the seats from getting hot and sweaty.
100% waterproof and the rot proof coating on our canvas makes it the perfect solution for protecting your seats from mud, dirt, oil, diesel, grease and general grime.
Our canvas seat covers have been put to test in one of the harshest (and most beautiful) parts of the world – our hometown New Zealand.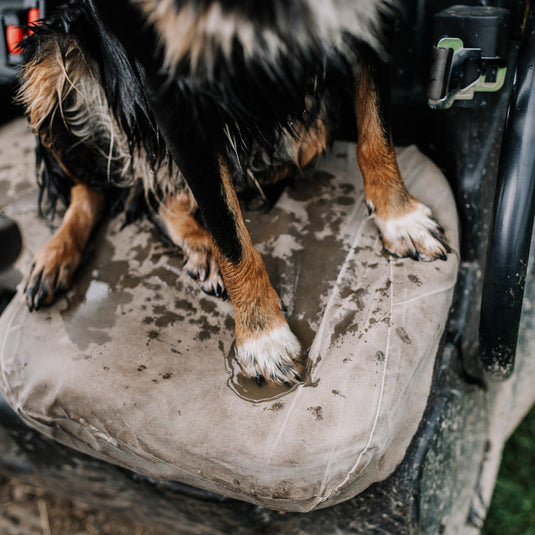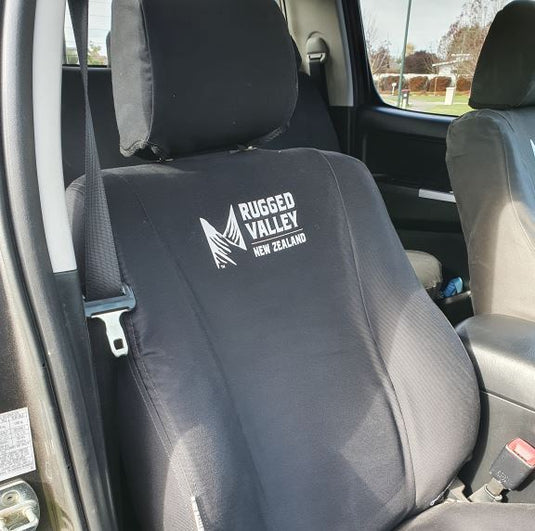 Cotton drill
Cotton drill is a high strength mid weight cloth. It is both water resistant, UV protection coated and rot/mildew resistant finish. We chose to manufacture seat covers from cotton drill because of its practicality and performance. This mid weight fabric is made from 100% cotton, making it very breathable and comfortable to sit on.
Being a more mid weight option means that the cotton drill is softer in feel than the 12oz canvas. Machine washable and low maintenance makes it a great option for family vehicles or people with pets.
This a lot less heavy duty than our canvas fabric, so if you are wanting extreme protection or hop in and out of your vehicle all day we would recommend sticking to the canvas. 
Unfortunately, this product isn't yet available online. But feel free to give us a call to order these over the phone.