Ride in style with tough Toyota Prado canvas seat covers. These hard wearing seat covers ensure maximum protection from harsh working conditions with a tailor-made, non-shuffling design for extra comfort.
Please note: images shown above serve as an example and are not necessarily product specific.

HOW IT'S CONSTRUCTED
12oz heavy duty canvas which has great resistance to wear and tear and provides long lasting seat protection.
Durable waterproof coating protects the seats from dirt, grime, grease, and liquids. Ensuring your seats stay dry.
Individually tailored to fit snugly on each seat in every vehicle, meaning they don't bunch or shuffle on the seat. And provide a longer lasting solution than one size fits all covers
Breathable, natural canvas prevents seats from getting hot and sweaty.
Robust Velcro straps secure the seat cover firmly to the seat.
DETAILS YOU'LL APPRECIATE
Custom made specifically for the Toyota Prado; ensuring your seat covers look great and go the distance.
Save money and increase resale value; canvas seat covers reduce the damage done to your Toyota Prado seats.
The entire process is designed and manufactured in New Zealand by Kiwis like yourself. Read more here

.

These seat covers are available to brand with your own name, logo or in custom fabrics. 
DELIVERY COSTS
Flat Rate Delivery Charge: $19.55
DELIVERY TIMES
We try to keep seat covers for latest model utes in stock, so you should receive your order within 2-3 days. However, for all other non-stock items or if we are out of stock, we make to order with a 7 day lead time. 
Feel free to reach out to us via email or phone to confirm current lead times.
Customer Reviews
Customer Reviews
12/06/2021
Jesse S.

New Zealand
Nice covers
Everything fit up perfectly apart from the drivers and passengers headrest covers they were far to tight and only just managed to meet the velcro halfway. Rugged valley was happy to replace and fix the problem but I was to lazy and not to woried to get it sorted. Great product great service
01/09/2022
Rugged Valley NZ
Thanks for the review Jesse! Glad you are loving your new seat covers and we appreciate you supporting NZ Made!
11/05/2021
Ethan

New Zealand
Just Perfect
Delivery was quick and the fit is absolutely perfect on my KZJ78 prado. Only canvas seat covers I could find to fit. Well worth the money
11/09/2021
Rugged Valley NZ
Thanks for the review Ethan, glad you found something that fitted your Prado :)
08/02/2021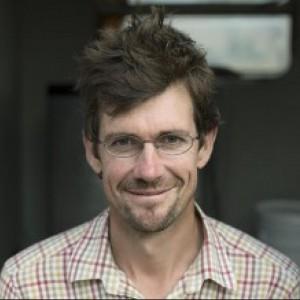 DP
Dan P.

New Zealand
Amazing product
I am so happy with the quality of these covers. Well worth the investment. I sigh with relief every time the kids spill another milkshake or whatever!
06/11/2021
Mike

New Zealand
Quality NZ made product
What can I say - great friendly service.