Ride in style with tough Nissan Navara NP300 Double Cab canvas car seat covers. These hard wearing seat covers ensure maximum protection from harsh working conditions with a tailor-made, non-shuffling design for extra comfort.
Please note: images shown above serve as an example and are not necessarily product specific.

HOW IT'S CONSTRUCTED
12oz heavy duty canvas which has great resistance to wear and tear and provides long lasting seat protection.
Durable waterproof coating protects the seats from dirt, grime, grease, and liquids. Ensuring your seats stay dry.
Individually tailored to fit snugly on each seat in every vehicle, meaning they don't bunch or shuffle on the seat. And provide a longer lasting solution than one size fits all covers.
Breathable, natural canvas prevents seats from getting hot and sweaty.
Robust Velcro straps secure the seat cover firmly to the seat.
DETAILS YOU'LL APPRECIATE
Custom made specifically for the Nissan Navara NP300 Double Cab; ensuring your seat covers look great and go the distance.
Save money and increase resale value; canvas seat covers reduce the damage done to your Nissan Navara NP300 ute.
The entire process is designed and manufactured in New Zealand by Kiwis like yourself. Read more here

.

These seat covers are available to brand with your own name, logo or in custom fabrics. 
DELIVERY COSTS
Flat Rate Delivery Charge: $19.55
DELIVERY TIMES
We try to keep seat covers for latest model utes in stock, so you should receive your order within 2-3 days. However, for all other non-stock items or if we are out of stock, we make to order with a 7 day lead time. 
Feel free to reach out to us via email or phone to confirm current lead times.
Customer Reviews
Customer Reviews
06/14/2022
Matt S.

New Zealand
2016 Navara Twin Cab - Full seat covers set
Excellent. Although they were advised as not in stock, they were on my doorstethe final fitting. With winter now arrived, they will make a huge difference to keeping the uteinterior clean and presentable. [No problem to remove and clean periodically, if required). Cheers, Matt
04/29/2022
Anne

New Zealand
Nissan NAvara seat covers
The service was great and the seat covers arrived as expected. They were a little tricky to fit as the new Nissans don't have a gap to fit it properly through the seat but we did manage to make it work. They seem to be staying in place and we are happy with them.
06/22/2022
Rugged Valley NZ
Thanks for the feedback Anne & for supporting NZ made! Sorry to hear they weren't fitting quite, be sure to email some pics to sales@ruggedvalley.co.nz if the problem persists or gets more frustrating!
03/22/2022
Sam S.

New Zealand
Front seat covers
These were easy to fit. Have had them on a previous ute. Only with these ones I'm struggling to get the back right hand side of the cover on the driver's seat to stay tucked between the plastics and the seat itself. Seems to pull up when I twist getting in and out. Have had a couple goes at trying to tighten all the straps Velcro etc, but keeps occuring. Will try again with straps.
04/19/2022
Rugged Valley NZ
Hey Sam, Sorry to hear that you are having some problems with your seat covers. Feel free to email through some pictures and we can check this out for you! Cheers!
01/01/2022
Bill T.

New Zealand
Navara front seat covers
Quick delivery, perfect fit, looks fantastic!
01/09/2022
Rugged Valley NZ
Thanks Bill! Glad you are stoked with our seat covers.
12/28/2021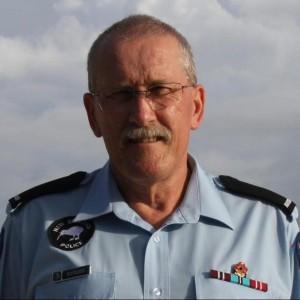 DW
Dave W.

New Zealand
Seat covers
Great service, well made. Designed and made in NZ
01/09/2022
Rugged Valley NZ
Thanks for the review Dave!
11/20/2021
Mary M.

New Zealand
Awesome covers
Love my new seat covers great fit. Super fast delivery. Kiwi made
09/02/2021
Tracey V.

New Zealand
Well made!
Great fit for both front and back seats. Very well made with quality materials. Happy to be supporting NZ made!
06/08/2021
Luke J.

New Zealand
Tough Quality
Ordered them for work, great quality material and I know it will last a long time
03/02/2021
Matt E.

New Zealand
Np300 full set
Great fit both front and back. Easy to install . Turn around from time of order was fantastic.
02/11/2021
Steve R.

New Zealand
Navara NP300 seat covers
Great fit, look good, great service
excellent fit ,excellent quality and look good too